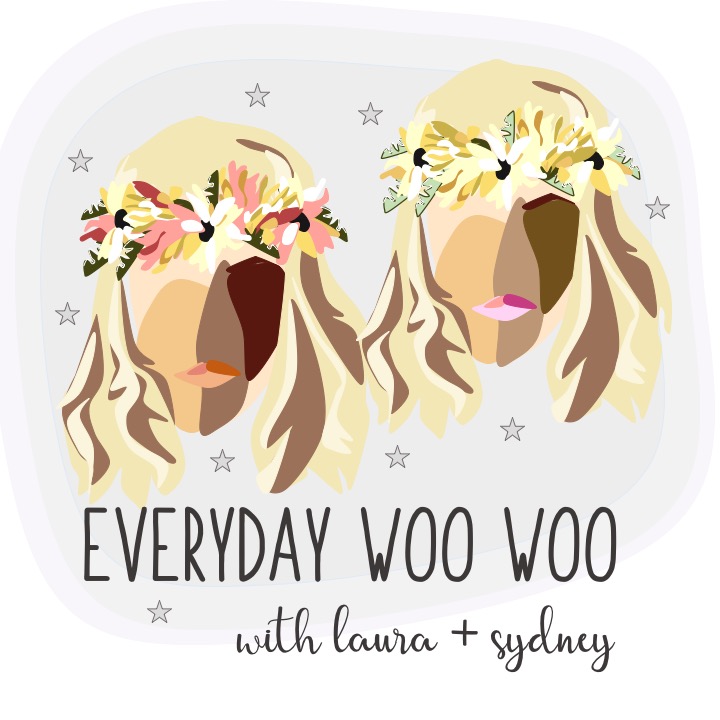 Everyday Woo Woo Episode #1 - Welcome to Everyday Woo Woo! With Laura Hugill & Sydney Axelrod
We dive into the episode by chatting about our weeks!
We end up discussing…
Affirmations, mantras & goals |

Amy Schumer's movie, 'I Feel Pretty' (minor spoiler alert!) |

Getting in touch with our inner children |

Mindfulness practices |

Perfectionism |

Managing emotions |

Responding vs. reacting to triggers |

The science of the fight or flight response |

Anxiety & letting go of judgment |

Sydney's Webinar: The 4 Keys To Get Unstuck – Even if you are lost, anxiety-ridden and over it! |

Limiting beliefs & self-imposed barriers |

How to accept more love, joy and abundance |

Finding our "Zone of Genius" |
Mantras & Quotes:
"Is this useful?" |

"Fear is excitement without the breath." – Fritz Perls, MD |

"What is this teaching me?" |

Ultimate success mantra: "I expand in abundance, success, and love every day, as I inspire those around me to do the same." |
Resources & References:
"Self-Observation" by Red Hawk |

"The Big Leap" by Gay Hendricks |
Take Sydney's free webinar: The 4 Keys To Get Unstuck (Even if You Are Lost, Anxiety-Ridden, and Over it!), register here: https://bit.ly/2spZSyP or at www.sydneyaxelrod.com |
Please share, rate & review! Connect with us on instagram @everydaywoowoo!